Indoor Freeboard Pool with Swim-Jets
14m x 6.2m - Melton Mowbray, Leicesteshire UK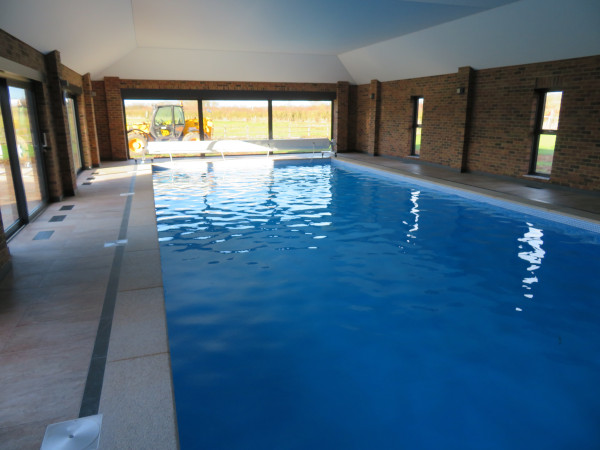 In this project Bluepools was responsible for all the detailed engineering which included:
the Pool Plant
the Air Handling
the Hydraulics
the Civil & Structural Design for the entire building
Bluepools also provided all the pool plant including:
Air Handling System
Pipework
Pumps
Filters
Spa Plant
Ducting
Buidling Works for a Submerged Automatic Floating Cover
Bluepools commissioned all the systems, installed and fine tuned the chemical dosing systems.
This project included the Bluepools StreamJet Counter Current System to provide greater swimming speeds at lower cost than comparable systems.
Learn More
PROJECT SITE:
This is the first time that we visited this site. The Client had already started and was building the basement walls with lightweight concrete blocks: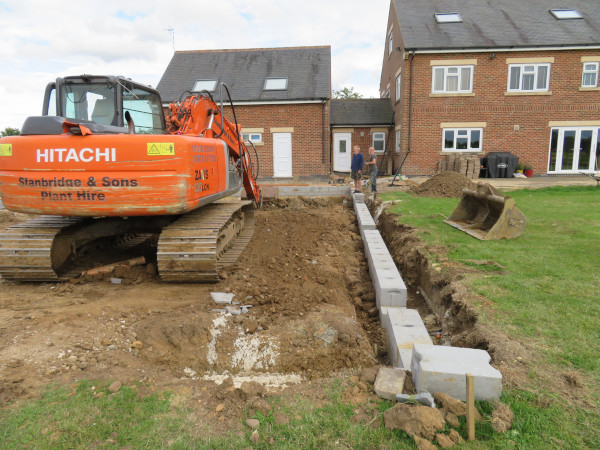 This picture was taken on the same day: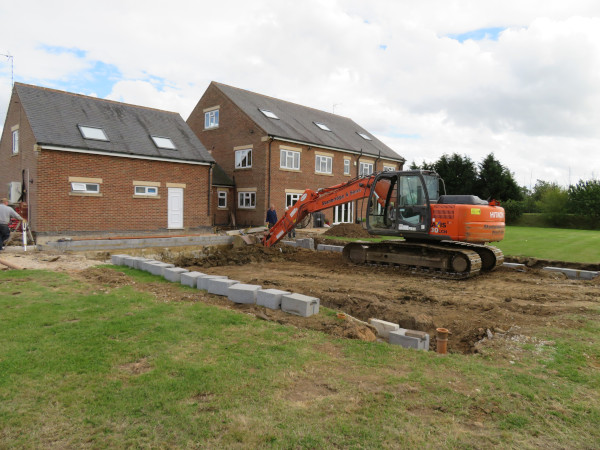 FLUVO X JET SYSTEM:
This illustrates the Fluvo X Jet counter current swimming unit. The lower pipes are carrying the water from the suction intakes that are set low in the pool wall and the vertical pipe is taking the high pressure water from the pump to the jet. The large 5.5 hp pump is unfortunately covered up.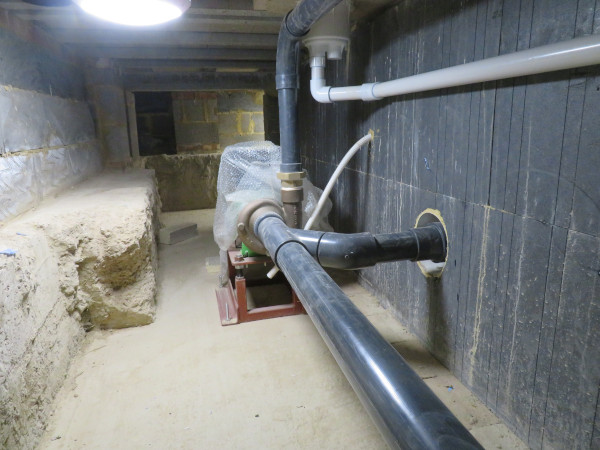 This illustrates the return pipework. Note how the original excavation had to be deepened to accommodate the Clients requirements - mainly because we were involved at too late a stage in the design process.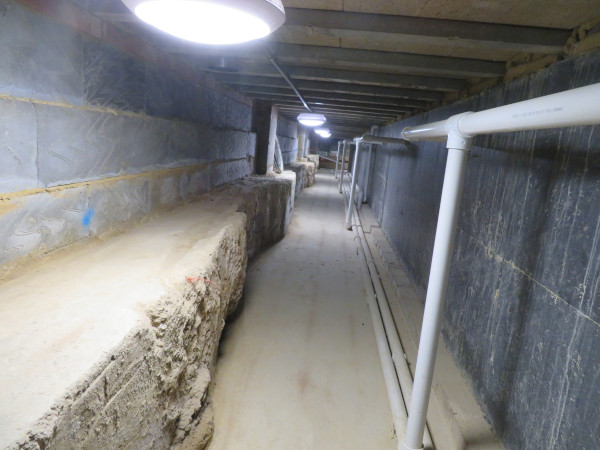 The control cabinet that was designed and supplied by Bluepools: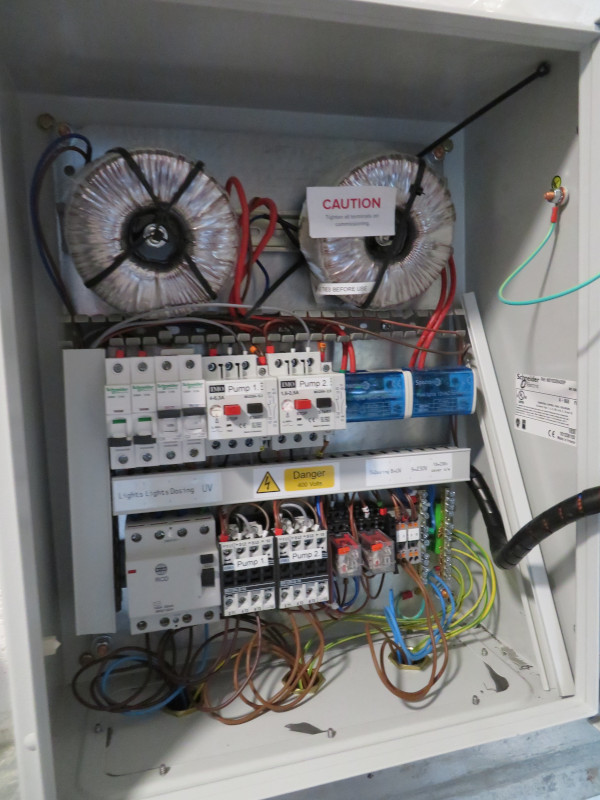 This picture shows the pool lights and the Two Fluvo X jet counter current units that were installed in this pool:
POOL HALL:
Most of the glazing is fixed with just a couple of sliding patio doors. In our experience, wide bi-fold doors are very costly and more trouble than they are worth.