Indoor Tiled Freeboard
Pool & Spa
Stourbridge, UK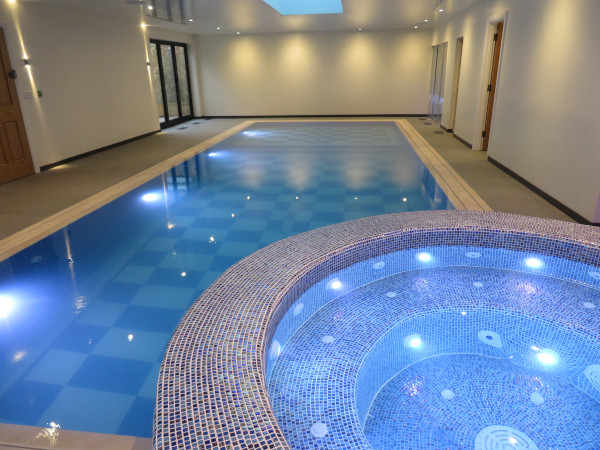 For this project Bluepools was responsible for the Concept Design and all the Detailed Engineering. This included:
the Pool Plant
the Air Handling
the Hydraulics
the Civil & Structural Design for the entire building (inc. main pool & hydrotherapy spa)
Bluepools also provided all the pool plant including:
Air Handling System
Pipework
Pumps
Filters
Spa Plant
Ducting
Submerged Automatic Floating Cover
Bluepools commissioned all the systems, installed and fine tuned the chemical dosing systems.
(Please click on the images for larger pictures).
PROJECT SITE:
The work on site had progresssed to this level based on the Architects drawings. Bluepools provided a fresh concept design of the pool area that lay between the existing mock tudor garage and the house.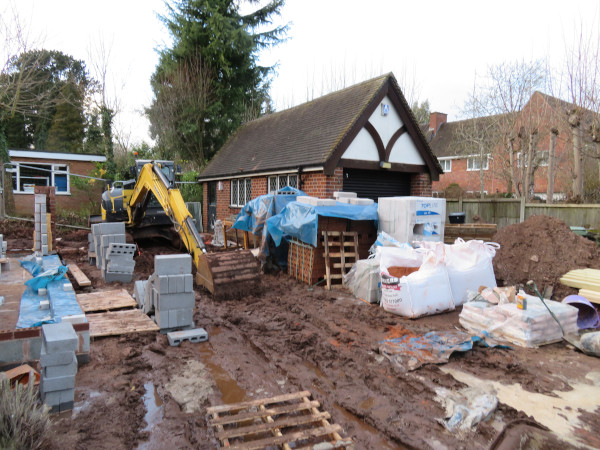 POLYBLOK WALLS:
Pool and spa walls complete: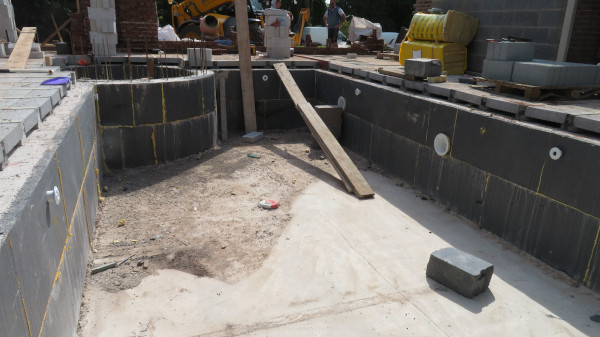 Polyblok walls with the Through The Wall Equipment and Full Width Steps: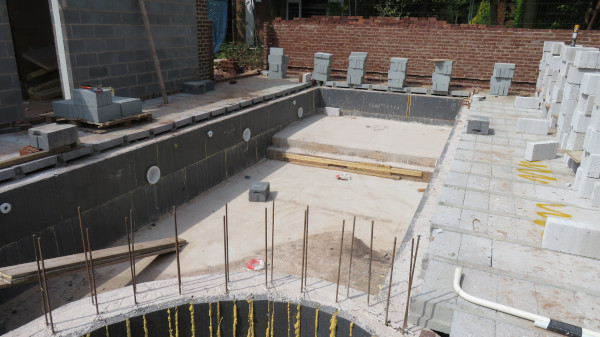 PIPEWORK:
The pipework connections through the spa wall - these must be correct!!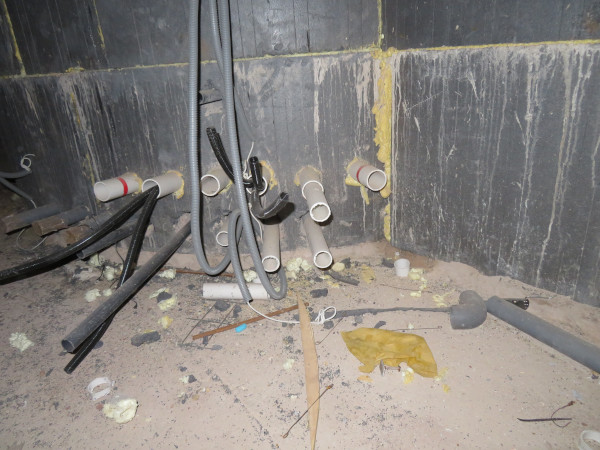 This illustrates jut how complex the spa pipework is: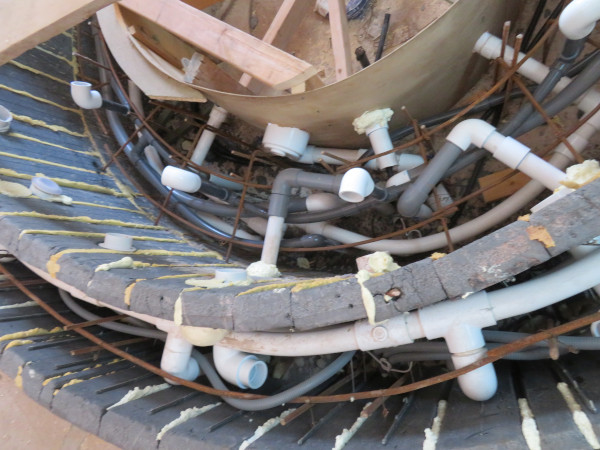 This shows the extent of the through the wall fittings in the spa: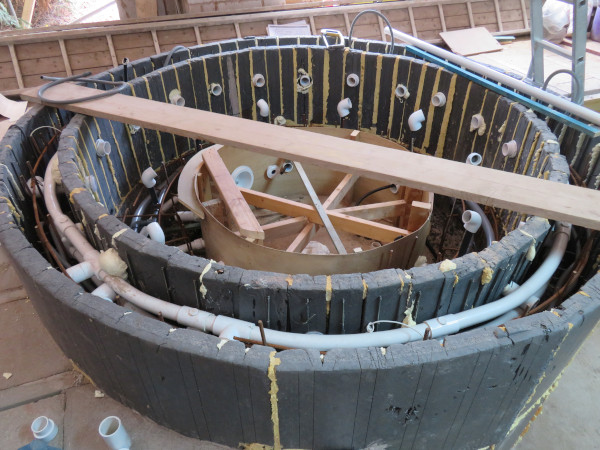 UNDERCROFT:
In the undercroft with the balance tank on the right: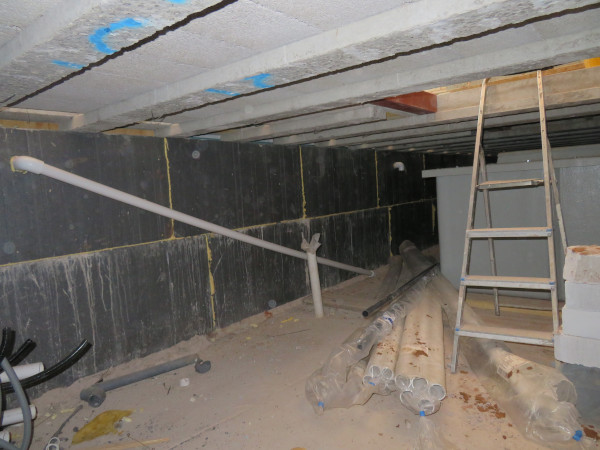 PRE- TILE INSTALLATION:
The pool before tiling: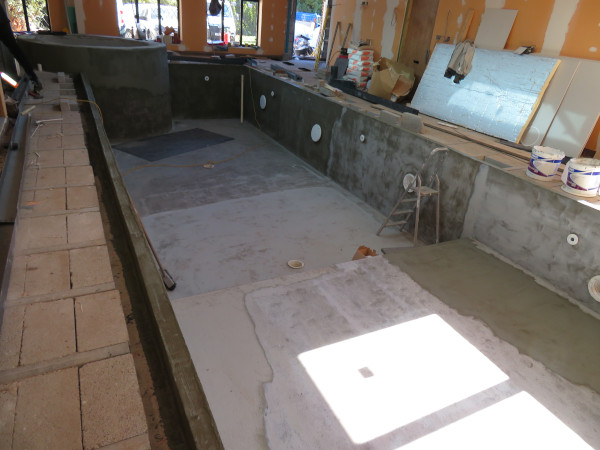 The spa before tiling: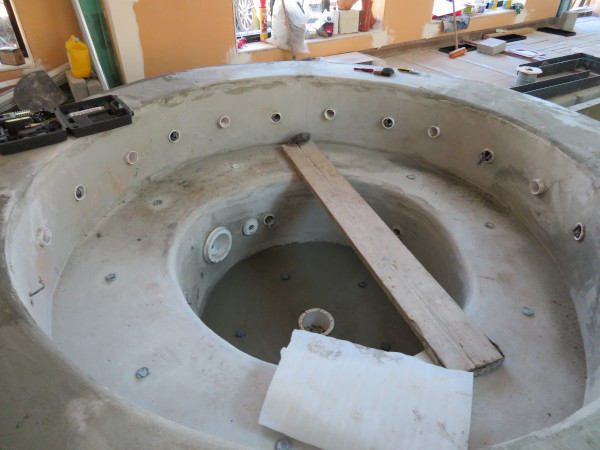 The deck level gutter with one tile removed to show access for cleaning: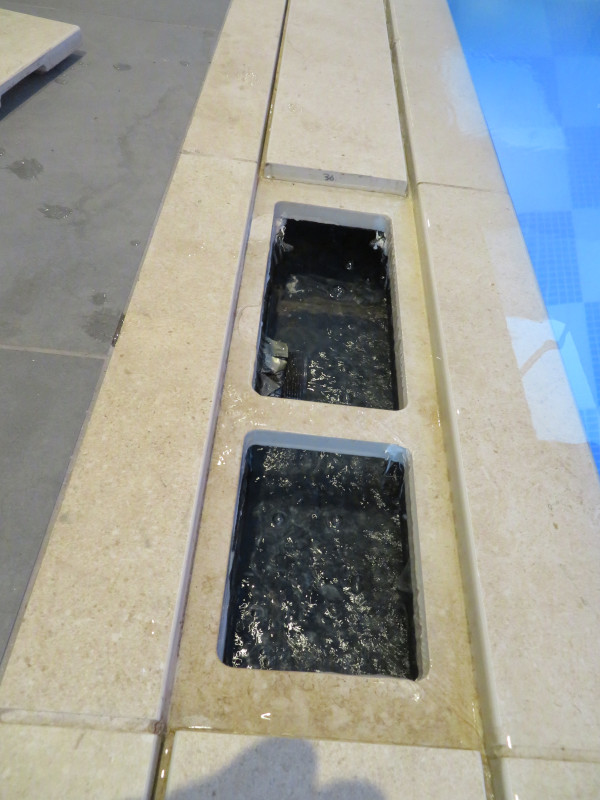 COMPLETE PROJECT:
These pictures prove that it is possible to install tiles on polyblok walls - everybody said it was impossible but Bluepools proved them wrong!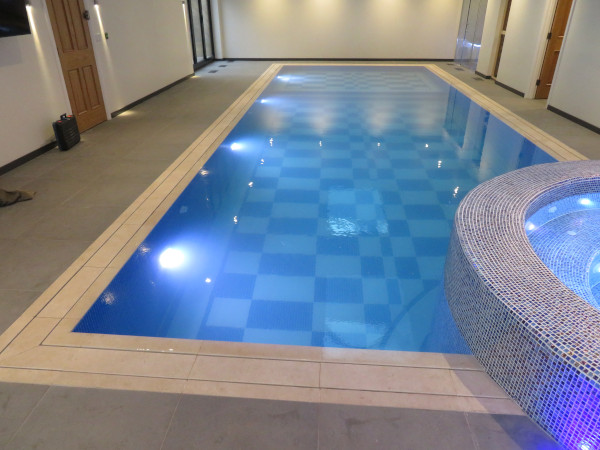 Spectacular number of lights in the spa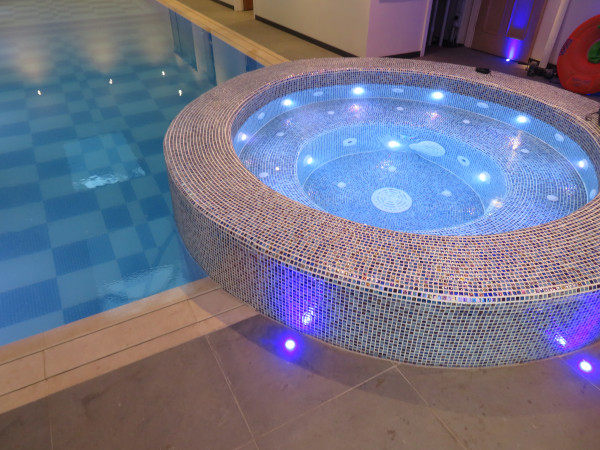 We created a very attractive whirlpool effect using the filtration pump - this continues 24/7 as the spa and pool is disinfected by an ultra-violet cell